Gazpacho is an ancient dish that is often referred to as liquid salad or drinkable food, as in Greek and Roman texts. In Arabic, the word "gazpacho" means soaked bread.
Although many cold soups are referred to as gazpachos, a traditional gazpacho has a tomato base and a Spanish flare. The contrast of the cold soup and the spicy bite are pleasing to the palate and easily individualized to reflect personal taste. Some prefer a chunky soup and some a thinner almost juice consistency.

The "Secret" to great chunky gazpacho is in the precise and careful dicing of the fresh vegetables. The base of this deliciously cool and spicy fare can be processed in a food processor, but the fresh portion must be diced by hand to maintain that fresh crispness. The consistency of the crunchy vegetables is destroyed in the food processor and will be reduced to mush. To do the dicing you must have an extremely sharp knife and a non-porous cutting board (if you prefer a wooden board, it must exclusively be either a vegetable board or a meat board due to a transfer of contaminents from raw meat to raw vegetables that can cause illness).
.
The recipes that follow are the unique creations of some of the finest chefs in the area. I hope that you enjoy them.
Chef Harry of
Harry's Continental Kitchens
Gazpacho with Baby Shrimp
1 cucumber - seeded and diced
1/2 green pepper - seeded and diced
1/2 onion - diced
4 tomatoes - seeded and diced
1/2 teaspoon minced garlic
1 tablespoon basil
white pepper and salt to taste
1 tablespoon paprika
1/4 cup lemon juice
1/4 cup olive oil
1, 46-ounce can tomato juice
1 pound cooked baby shrimp
Combine cucumbers, green peppers, tomatoes, and onions in a large bowl, sprinkling the herbs on top. In a small bowl, combine and dissolve paprika, lemon juice and olive oil. Pour over diced vegetables and herbs - add baby shrimp and tomato juice. Mix together. Chill. Serve with croutons. Serves 10.
Harry's is listed in the Zagat Survey of America's top restaurants, is a winner of Wine Spectator Award of Excellence and of Florida Trend's Golden Spoon Award of top 200 restaurants. Harry's also received the 2002 Sarasota Herald Tribune's Readers' Choice Award for BEST CATERER in the area!

John Monetti, General Manager
Columbia Restaurant
Gazpacho Andaluz
2 cups water
1medium onion - finely chopped
3 ripe tomatoes -peeled, seeded, and chopped
1 cucumber - peeled and sliced
4 tablespoons white vinegar
2 teaspoons salt
3 cloves garlic - crushed
4 slices bread - cut in pieces
4 tablespoons olive oil
Garnish
1 cucumber - diced
1 green pepper - diced
1 medium onion - finely chopped
1 cup croutons
Combine the first nine ingredients and let stand for 1 hour. Puree in a blender and chill in refrigerator. Garnish and serve in soup bowls. Serves 4.
The original Columbia Restaurant was founded in 1905 by Casmiro Hernandez, Sr. as a corner cafe in Tampa's Ybor City. The clientele then were local cigar workers from the district. The Sarasota Columbia Restaurant has been a favorite local spot for St. Armand's visitors since 1959. The 1905 salad is a favorite specialty well known by today's clientele.
Chef David Shiplett
Poseidon Restaurant
Gulf Shrimp Gazpacho
2 cups tomatoes - chopped, peeled, seeded
1 cucumber - chopped, peeled, seeded
1 cup red onion - chopped
2 cups tomato juice
1 teaspoon chopped garlic
2 tablespoons horseradish
1/2 teaspoon Scotch Bonnet
3 tablespoons extra virgin olive oil
1 tablespoon fresh basil leaf
2 teaspoons kosher salt
2 lemons - juiced
3/4 lb shrimp - cooked, peeled, deveined
6 dollops of sour cream
In a food processor equipped with a steel blade, combine all ingredients except shrimp. Run until all ingredients are well incorporated. Season to taste. Chill this mixture well, then place in chilled bowl and sprinkle with shrimp. Top with sour cream. Serves 6.
Chef Dave Shiplett calls his cuisine a fusion of New Florida cuisine with hints of Mediterranean and Asian. The imaginative menu changes nightly and provides everything from wood-grilled Black Angus to Fresh Lobster or Yellowfin tuna. The Poseidon has been on Longboat Key for 8 years and features an award-winning wine list.
God Bless...
HAPPY EATING!!!!
Chef Raymond Arpke
Euphemia Haye Restaurant
Gazpacho
1/2 medium purple onion - finely diced
2 medium cucumbers - peeled, seeded
1 large green pepper - seeded and diced
6 medium tomatoes - peeled and diced
5 large cloves of garlic - peeled - diced
1, 48-ounce can tomato juice - chilled
1/2 cup olive oil
3/4 tsp. Chili powder
1 small jalapeno pepper - cut in 4 pieces
1 tablespoon salt
Take about 1 cup of the diced tomatoes and place them in a food processor with thegarlic, chili powder, jalapeno pepper and salt. Process to a smooth puree. Add the puree to the other diced vegetables with the olive oil, and gently toss them together. Add half of the tomato juice and refrigerate for at least 2 hours. Check the thickness and add as much tomato juice as you like for consistency. I prefer mine a little thick and quite chunky. Have fun with this recipe. It is a great summer soup. You can get as creative as you want by adding other vegetables or even shrimps or scallops.
"I have been using this gazpacho recipe since 1976. It is a very traditional Spanish style." Chef Raymond and D'arcy Arpke have owned Euphemia Haye Restaurant on Longboat Key since 1980. Through their outstanding efforts it continues to provide an exquisite and romantic dining experience.
Jean-Pierre Knaggs, owner
The Bijou Cafe
Creamy Gazpacho
4 very ripe tomatoes
1/2 can tomato puree
1 cucumber - peeled and seeded
1 red pepper
1 green pepper
1 small white onion
1 carrot
2 small cans V-8 or tomato juice
1 tablespoon virgin olive oil
1 tablespoon fresh garlic - chopped
Pinch of oregano, basil, and thyme
Salt and Pepper to taste
Dash of Worcestershire sauce
Dash of Tabasco
1/2 cup mayonaise
1/2 cup sour cream
Mix mayonaise and sour cream together and refrigerate. Place all ingredients, except the V-8 juice in a food processor and pulse to get a chunky, not pureed, texture. Slowly add V-8 juice until texture is to your liking. Chill thoroughly, preferably overnight, but at least 4 hours. Just before serving, blend the sour cream mixture into the gazpacho with a wire whisk. If you prefer, you may also serve the sour cream mixture on the side and let guests add it to their own tastes. Serve with fresh, hot garlic bread.

Service is friendly, gracious and professional. Jean-Pierre and Shay want their guests to feel as comfortable as they would in their own home.

The Bijou Café has been distinguished by the Zagat Survey top ten, raved about in Town and Country magazine, Bon Appetit and Gourmet and is a consistent winner of the Wine Spectator's "Award of Excellence."



Chef Kim
Personal Chef on
Longboat Key et al.
Dicey Gazpacho
28 oz. petite diced tomatoes
1/4 cup extra virgin olive oil
4 tablespoons fresh celery seed
2 lemons squeezed
2 garlic cloves pressed
4 tablespoons Worcestershire
2 tablespoons Frank's hot sauce
1 Tablespoon cilantro
46 oz tomato juice
uniformly dice:
1 cucumber
1 zucchini
1 red onion
1 red pepper
1 green pepper
several celery stalks
several scallions
Mix all ingredients together and chill. Garnish with fresh dill and a skewer of pimento and anchovy filled green olives with a Dill pickle spear.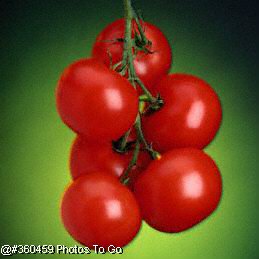 Connie's Produce
Freshest Produce at Reasonable Prices
10115B Cortez Rd W
Bradenton, FL
(941)761-4048
"Florida Tomatoes have just arrived"